HyBrid coined the term cargotecture in 2004 to describe any structure built partially or entirely from recycled cargo containers. HyBrid has completed residential and commercial cargotecture projects in California, Oregon and Washington and has designed over 20 projects on 5 continents.
HyBrid recently began design on our latest cargotecture project – the CALI Work Lofts.  Located in an urban arts district the structure is intended to serve as a office space and business incubator for the creative class.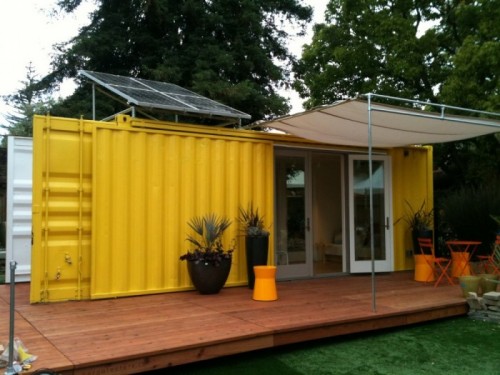 Sunset Magazine has chosen HyBrid Architecture to design the Sunset Idea House for 2011.  The c-series represents a series of pre-designed,  factory built units that can be combined or customized as desired..