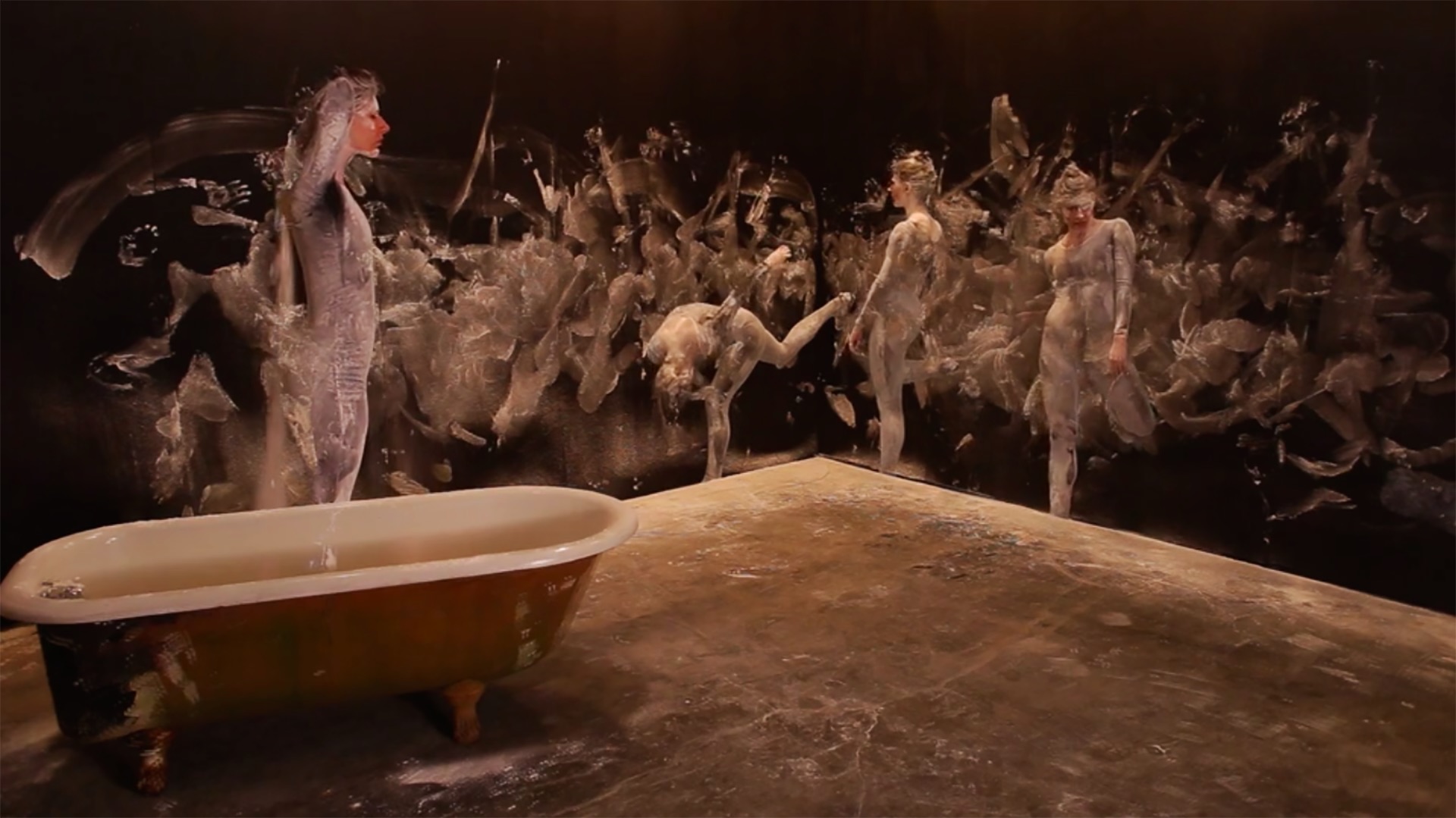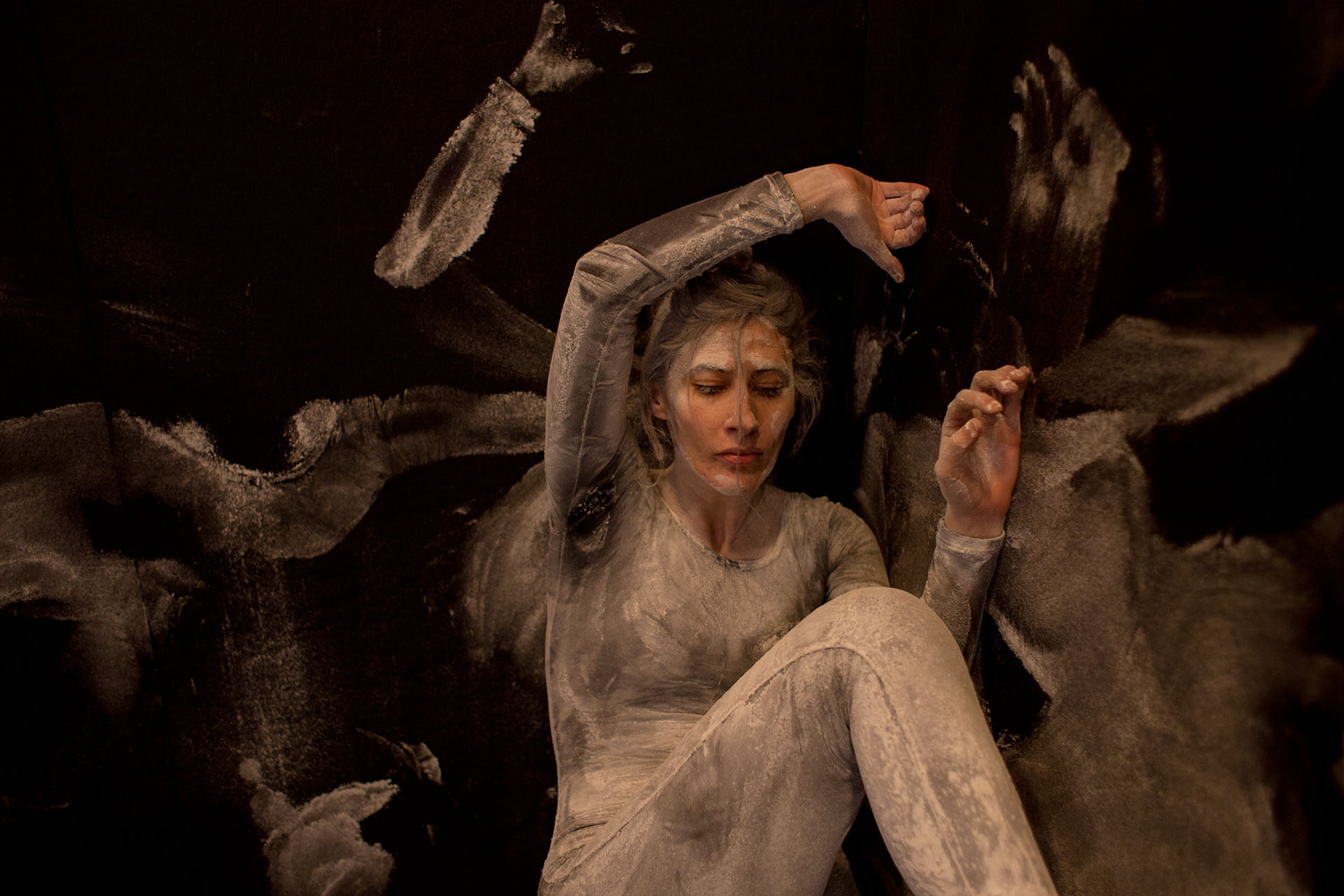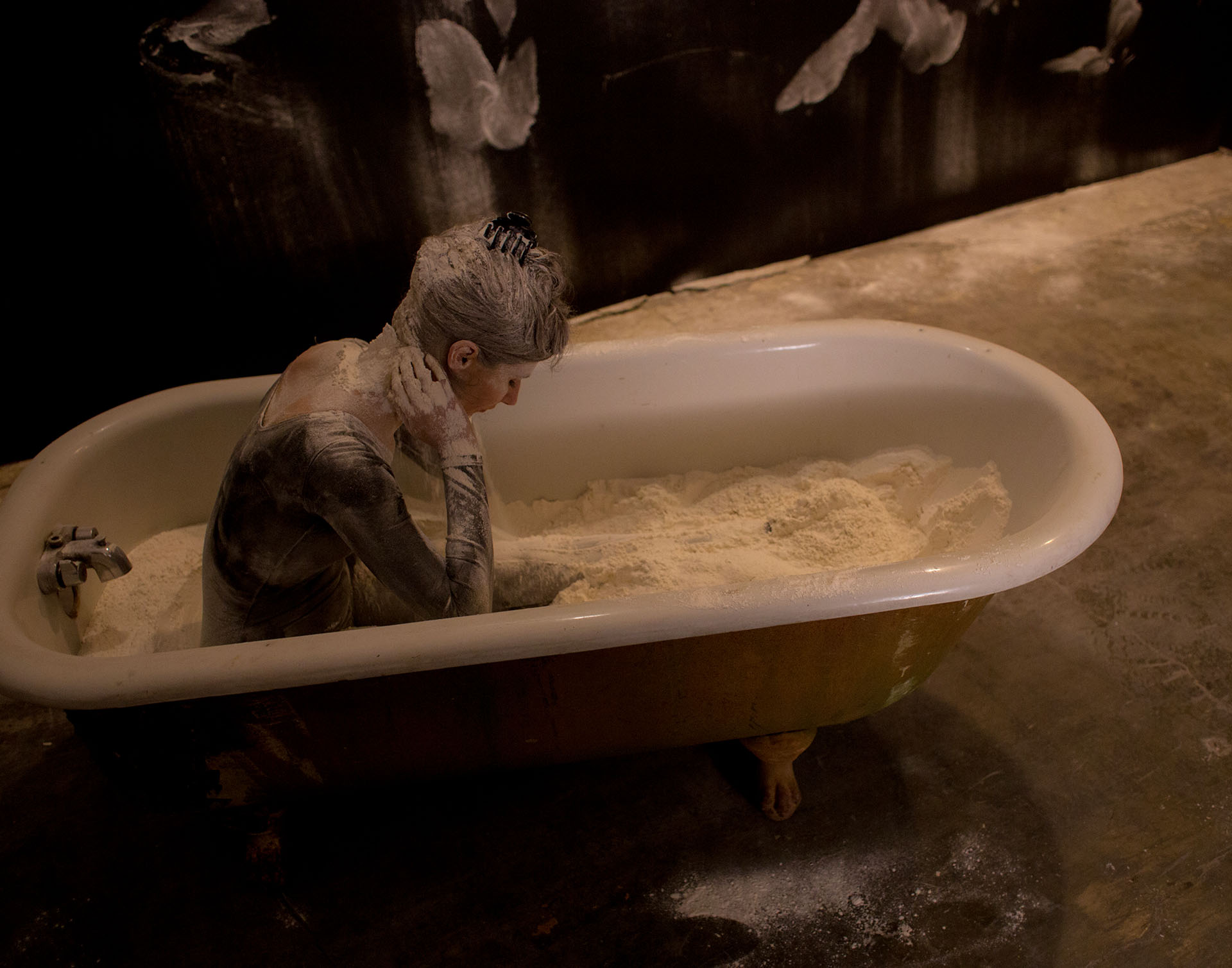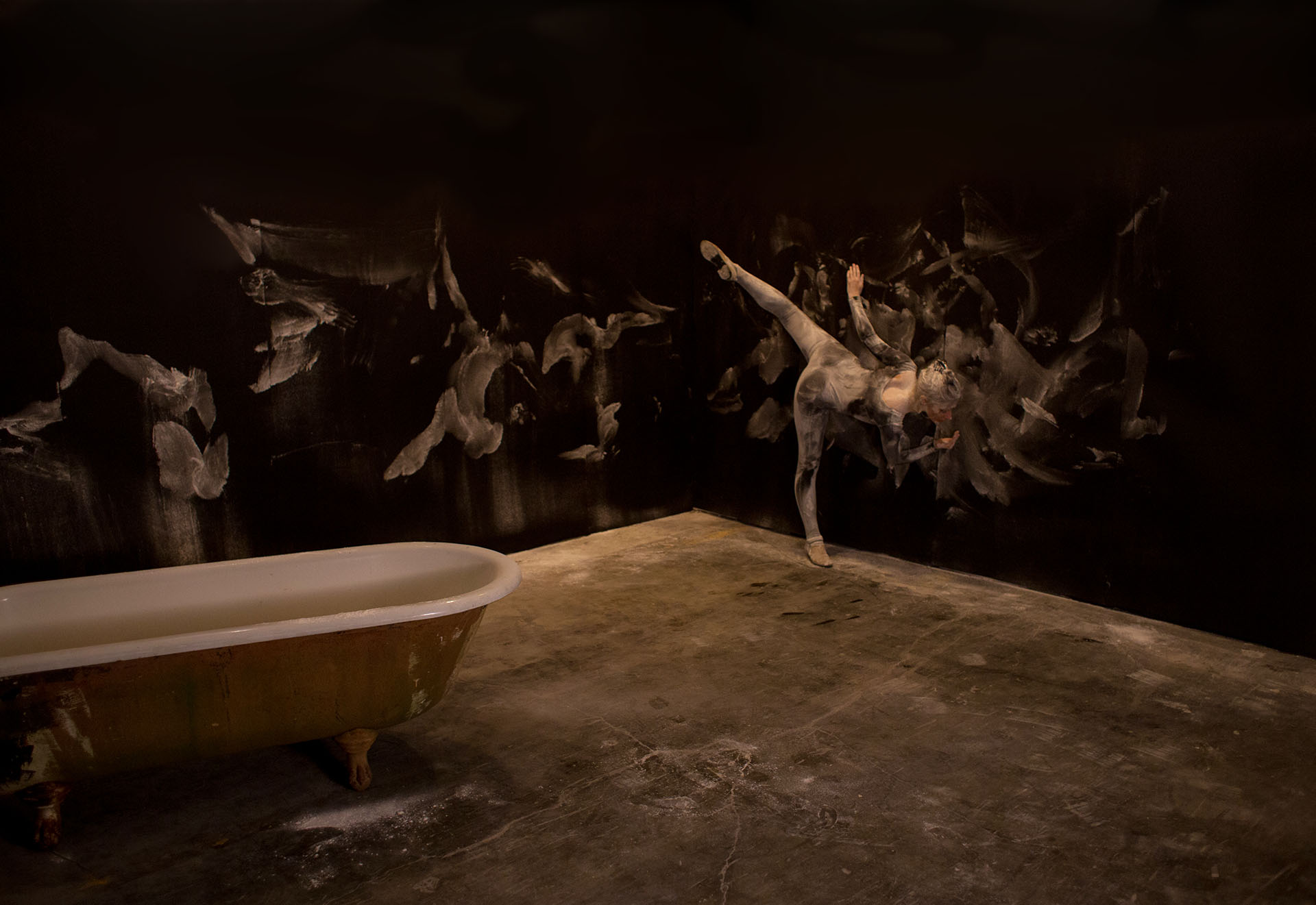 Hybrid Space_18
"Past Selves"
Dipping herself in flour, the dancer slides along the black walls leaving a white imprint of her movement. An interactive video presents a cumulative ever-changeable record.
Sarah Fetterman, a welder, woodworker, and performance artist, collaborates with Hannah Simmons, a digital artist who weaves together software coding and dance. Sarah will cover Hybrid Space's walls with gravely black paper and place a white bathtub full of white flour in the room. Wearing an all-black leotard, barely visible against the black walls, Hannah climbs into the tub and dips herself in the flour. She then moves toward the wall, dancing along it, her body leaving the ghostly white trail of a human moving through a space. This performance is about past selves—the people we used to be, who we moved through to become who we are in the present.
Walking past the performance, viewers come upon a pair of bronze armrests. When viewers insert both elbows into the bronze armrests, their body ' s natural conductivity activates the video camera trained on the gallery performance and interrupts the live feed of the performance by layering it with past iterations of the performance revealing an ephemeral record.

Artist: Sarah Fetterman
Dancer: Hannah Simmons
Code Empathy: Jack Christoforo
Find out more at   www.sarahfettermanstudios.com/