is spearheaded by Founding Partner & Design Principal, Robert Humble.
With over 26 years of Building Experience, Rob leads Hybrid's Design & Development Studio. His leadership in the firm is built on fostering a collaborative environment – bringing builders, designers, and developers together. Rob's focus, at every level of construction, is to foster the growth of urbanism through affordable, sustainable, and livable strategies. Hybrid is fueled by this built on Research-Oriented Strategies, bringing innovative ideas to the design & construction process.
On the side, He maintains a grounded presence in the neighborhood, founding a community gallery dedicated to discussing deeper issues in Urbanism, Art, and Design – Hybrid Space. Providing a voice for local educators, artists, and community-minded voices is a huge staple in Rob's belief that a great community starts with people. He is a founding member of 'Architects without Borders – Seattle, a former Chair of the 'Capitol Hill Design Review' Board, and a former Adjunct  Professor at the 'Cornish College for the Arts'.
Registered Architect/NCARB, LEED AP
Barrett has an extensive background in construction and fabrication and over a decade of experience with prefabricated projects and modular construction. he is involved in all aspects of hybrid and brings a breadth of knowledge to all projects that ranges from zoning regulations to welding tips and tricks. he lives in the Ravenna neighborhood with his wife and three kids and is an avid cyclist who bikes to work rain or shine(especially in the rain!)
Education:
B.S.Arch – university of virginia
M.Arch – university of virginia

Registered Architect/NCARB
Andy leads HyBrid's construction projects. He has worked on design build projects across the country including a brewery in Ohio, high-end residential projects in Chicago and a marine laboratory in coastal North Carolina. He is proud to call Seattle home and is growing roots with his family in the Beacon Hill neighborhood.
Education:
B.S. Mech. Eng. – Ohio State University
Fine woodworking Certificate Degree – Rio Grande University
M.Arch – Illinois Institute of Technology
Born & Raised:
Gambier, Ohio
Scott is an architectural generalist with more than a decade of experience encompassing design, project management, detailing, planning, interiors and teaching. Transplanted from Oklahoma to the Pacific Northwest a few years ago, he continues to be inspired about crafting beautiful spaces that impact communities in creative, sustainable and strategic ways. Scott believes strongly that good design and architecture is about listening, creating with passion and empathy, and collaborating in meaningful ways to elevate the lives of individuals, families and communities.
Education:
B. Arch – Oklahoma State University
LEED AP BD&C
Gina believes that everyone deserves a well designed home and strives bring a bit of fun and energy to each project. Outside of the office she enjoys cosying up with marmots on mountain trails.
Education:
B.S. Geobiology – California Institute of Technology
M.Arch – Washington University in St.Louis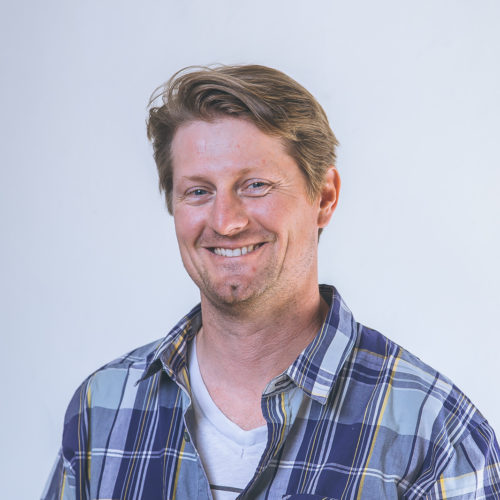 Mike joins Hybrid after a diverse career in professional water sports and Visual Art. A Northwest Native, his art and ethics are deeply rooted inspired by the region and environment. Slated to complete his Master's in Architecture in 2018, Mike is excited to bring his unique flair to the architectural community. Check out his work at www.mikeennenart.com!
Education:
M. Arch University of Washington (2018)
B. FA Western Washington University
Born & Raised:
Bellingham, WA
Extracurriculars:
Wake Surfing, Screenprinting
After relocating to Seattle in 2018, this Nevada desert girl is enjoying the Pacific Northwest trees and waterfronts. Her architectural interests are in sustainable design with a passion for community-oriented projects... multi-family, mixed-use, community gardens and green rooftops... hello Seattle! She loves drafting, diving into the code books, and ultimately, knocking out some kick-ass construction docs.
Education:
College of Southern Nevada
AAS - CADD Technology; Architectural Drafting; Interior Design
Extracurriculars:
Volunteering, all things dance, indoor rock climbing, paddle boarding, and snuggling up with a motivational book
Alex joined the Hybrid team after spending the previous five years in the real estate field. As a licensed agent and former operations manager for real estate teams he brings systems and management experience to the table. He joined Hybrid in an effort to better understand and improve upon the task of running an architecture, building and development business all under one roof. An aspiring architect himself, he integrates his background in photography and general design aesthetic to help ensure projects are executed well and meet the overall design intent.
Education:
Bachelors – Seattle Pacific University
Licensed Real Estate Agent - NWMLS
Classically trained in the arts, Bill has produced over twenty murals and public art installations in the city of Chicago before moving to Seattle to translate his project management experience into the building arts. His love of carpentry made it easy to transition into building custom homes with a general contracting company, and he feels right at home in the PNW's densely forested environment. After building homes in the Seattle area and developing an affinity for the region's characteristic timber structures, Bill realized he could unify his passions for design and construction and achieved a Masters of Architecture at the University of Washington.
Education:
M.Arch – University of Washington