is spearheaded by Founding Partner & Design Principal, Robert Humble.
Rob is a licensed architect with over 26 years of building experience. His leadership over Hybrid ' s Design & Development Studio is built on fostering a collaborative environment  bringing builders, designers, and developers together. Rob and Hybrid most recently received the 2019 AIA Award of Honor of their work in urban infill multi-family design, build, development.
Registered Architect/NCARB, LEED AP
Barrett has an extensive background in construction and fabrication and over a decade of experience with prefabricated projects and modular construction. he is involved in all aspects of hybrid and brings a breadth of knowledge to all projects that ranges from zoning regulations to welding tips and tricks. he lives in the Ravenna neighborhood with his wife and three kids and is an avid cyclist who bikes to work rain or shine(especially in the rain!)
Education:
B.S.Arch university of virginia
M.Arch university of virginia

Registered Architect/NCARB
Andy leads HyBrid ' s construction projects. He has worked on design build projects across the country including a brewery in Ohio, high-end residential projects in Chicago and a marine laboratory in coastal North Carolina. He is proud to call Seattle home and is growing roots with his family in the Beacon Hill neighborhood.
Education:
B.S. Mech. Eng. Ohio State University
Fine woodworking Certificate Degree Rio Grande University
M.Arch Illinois Institute of Technology
Born & Raised:
Gambier, Ohio
Gina believes that everyone deserves a well designed home and strives bring a bit of fun and energy to each project. She is a licensed architect with a B.S. in Geobiology from Caltech and an M.Arch from WUSTL.
Education:
B.S. Geobiology California Institute of Technology
M.Arch Washington University in St.Louis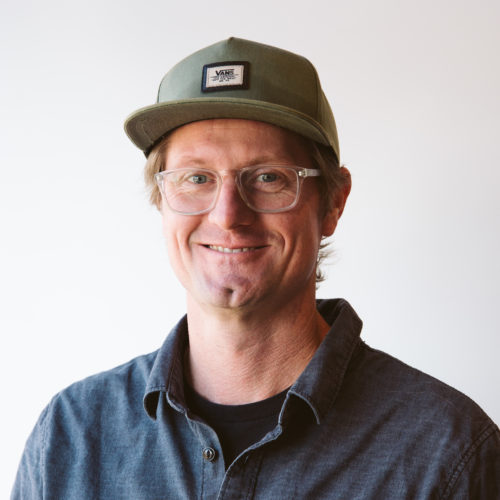 Mike joined Hybrid after a diverse career in professional water sports and Visual Art. A Northwest Native, his art and ethics are deeply rooted inspired by the region and environment. Mike is excited to bring his unique flair to the architectural community. Check out his work at www.mikeennenart.com
Education:
M. Arch University of Washington
B. FA Western Washington University
Born & Raised:
Bellingham, WA
Extracurriculars:
Wakeboarding, Snowboarding, Screenprinting
Alex studied global development studies at Seattle Pacific University. After graduating he worked in the nonprofit sector promoting economic development aboard and at the same time owned and operated a photography business. He later turned his sights back home to the local Seattle real estate market where he became a licensed broker. A self taught creative entrepreneur he cares deeply about the intersection of design and equitable real estate development. He now integrates his knowledge as a real estate broker, designer, photographer, entrepreneur and land use nerd to head up the Hybrid Development as it's Director of Development.
Classically trained in the arts, Bill has produced over twenty murals and public art installations in the city of Chicago before moving to Seattle to translate his project management experience into the building arts. His love of carpentry made it easy to transition into building custom homes with a general contracting company, and he feels right at home in the PNW's densely forested environment. After building homes in the Seattle area and developing an affinity for the region's characteristic timber structures, Bill realized he could unify his passions for design and construction. He has a BFA at the School of the Art Institute of Chicago and a Masters of Architecture from the University of Washington.